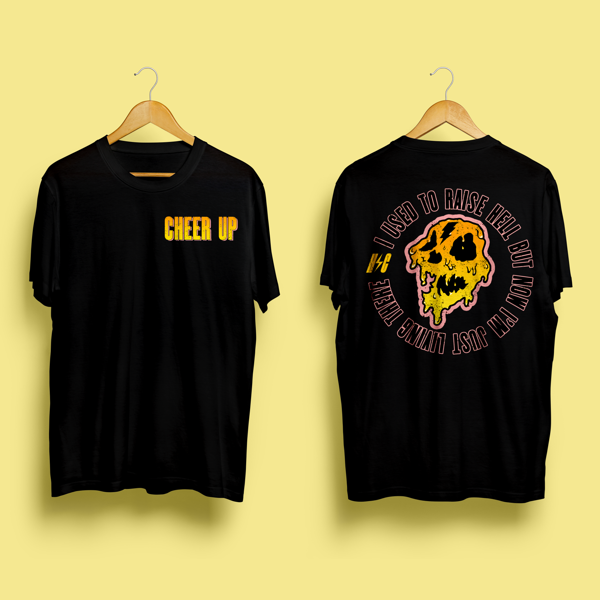 The HELLRAISER One
To be worn with ripped jeans
You guys loved this design out on our tour so much that you bought them all, so we've given it a bit of an update and brought it back in beautiful new colours.
It says Cheer Up on the front pocket. Matt did a doodle on the back.
Snap up yours now and be forever cheerful.
Printed on Gildan Softstyle