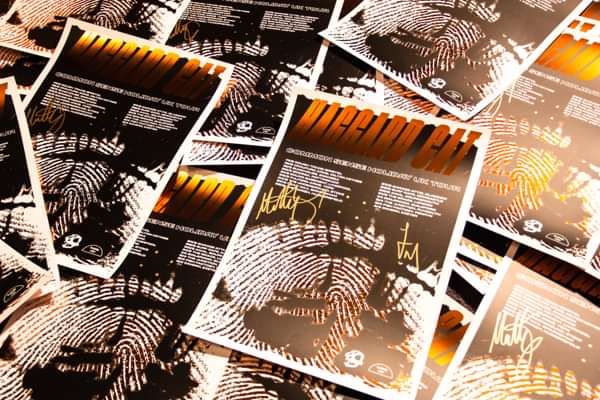 Common Sense Holiday Tour Limited Edition A3 Print *Signed*
The original Common Sense Holiday Tour poster (Pre-COVID Edition) - Limited edition print.
A3 Metallic Copper Tour Print
Hand numbered, hand Signed and strictly limited to 50!
Get one and sob with us because the world has been left on "insane mode" - they're bloody gorgeous and will help you forget your troubles momentarily.